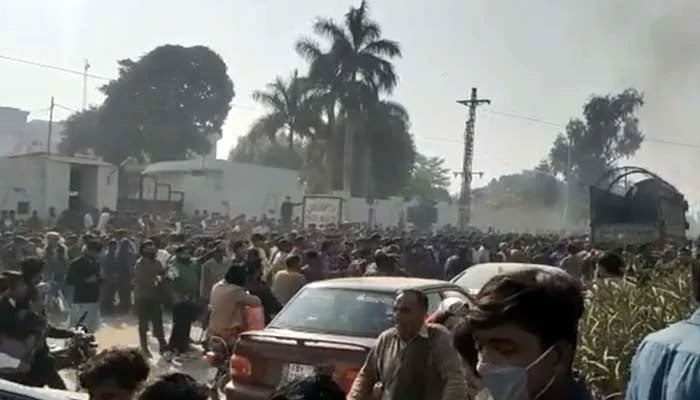 SIALKOT: A Sri Lankan man, who works as a manager at a private factory on Wazirabad Road in Sialkot, was tortured to death for allegedly defamation on Friday – named by Prime Minister Imran Khan as "a day of shame".
Regional police chief Omar Saeed Malik said factory workers severely beat the outsider, which resulted in his death.
The workers also vandalized the factory and closed vehicles, according to police. After receiving a report of the incident, a police team arrived at the scene and tried to control the situation.
"After successful talks with the angry group of protesters, traffic was resumed on the road," the police official said.
The DPO said an investigation into the death of the foreign manager is under way.